Study on the future of winter tourism 2020/2021
With the scientific expertise of the European Tourism Institute (ETI), Saint Elmo's Tourismusmarketing together with PROJECT M, initiated a multi-dimensional "study on the future of winter tourism" with findings from eight relevant European markets. The study focuses on questions from three central perspectives around winter tourism and, as one of the few of its kind, combines different market research methods to answer questions about winter tourism from different vantage points: 1. The guests' perspective, 2. the hosts' perspective and 3. the marketing organisations' perspective.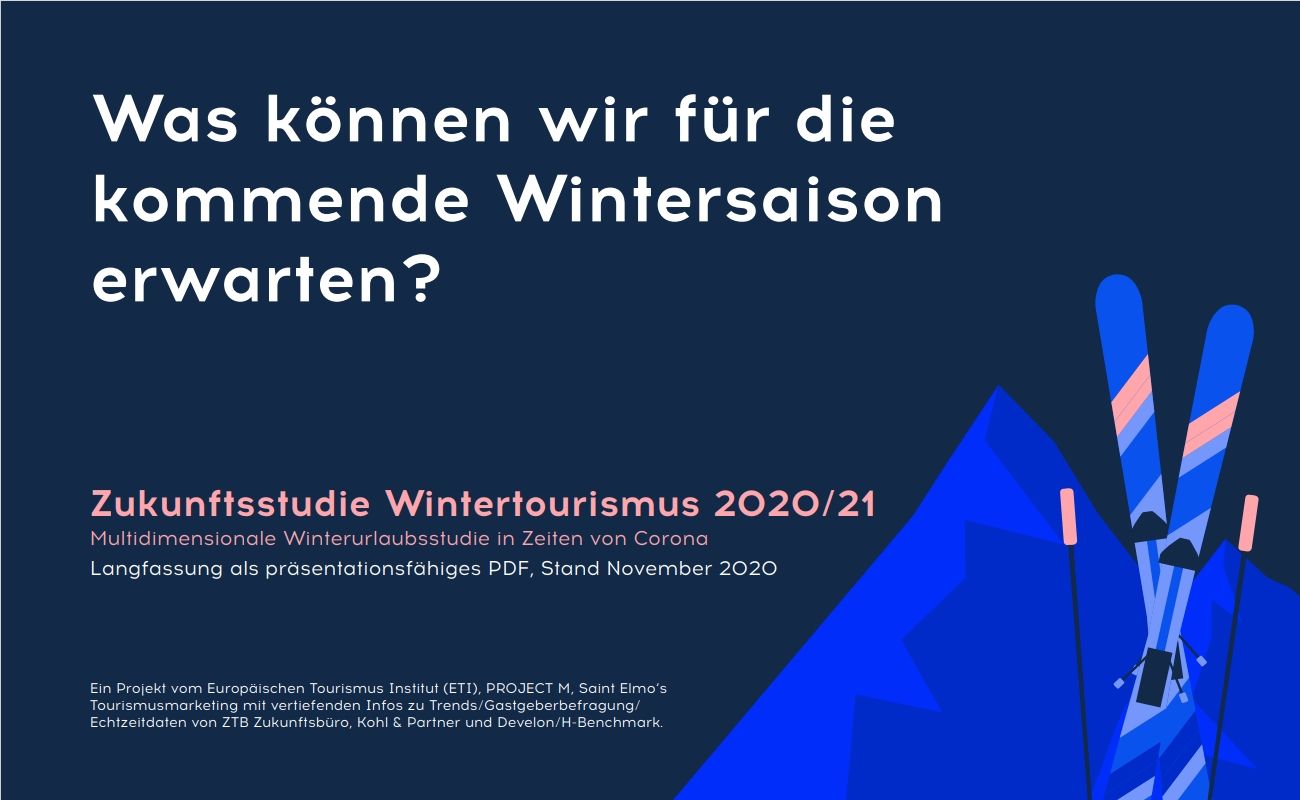 The interim results were presented on 5 October 2020 as part of a digital conference together with parallel studies by Kohl & Partner and Develon ("H-Benchmark" hospitality benchmark instrument for destinations).
The theses, opinions and insights that emerged from the conference gave rise to commentated recommendations for action, which were integrated into the study.
1. Short version for 190 EUR
2. Full version for 490 EUR
3. Individual evaluations per region for EUR 1,450

The PDF form can be found here (german):